Increase the Value of Your CRM Investment
Drive better sales productivity, insights, and user experience in your CRM by automating day-to-day tasks.
Make sales more productive
Let your sellers spend more time actively selling, and less time doing administrative tasks. By automatically capturing sales data such as email traffic, content shares, and buyer engagement with content, you can improve your data quality and user adoption of Salesforce, Microsoft Dynamics or SAP C4C — ultimately creating a better return on your CRM investment.
Access sales content with ease
Empower your team with a digital content management solution for sales, right within Salesforce. Having a purpose-built solution that automatically recommends the right content at the right sales stage can drive the deal forward, especially if your sales cycle relies on complex, time-sensitive information. Detailed insights allow marketers to measure the ROI of their content, and provides sales a holistic view of all buyer interactions.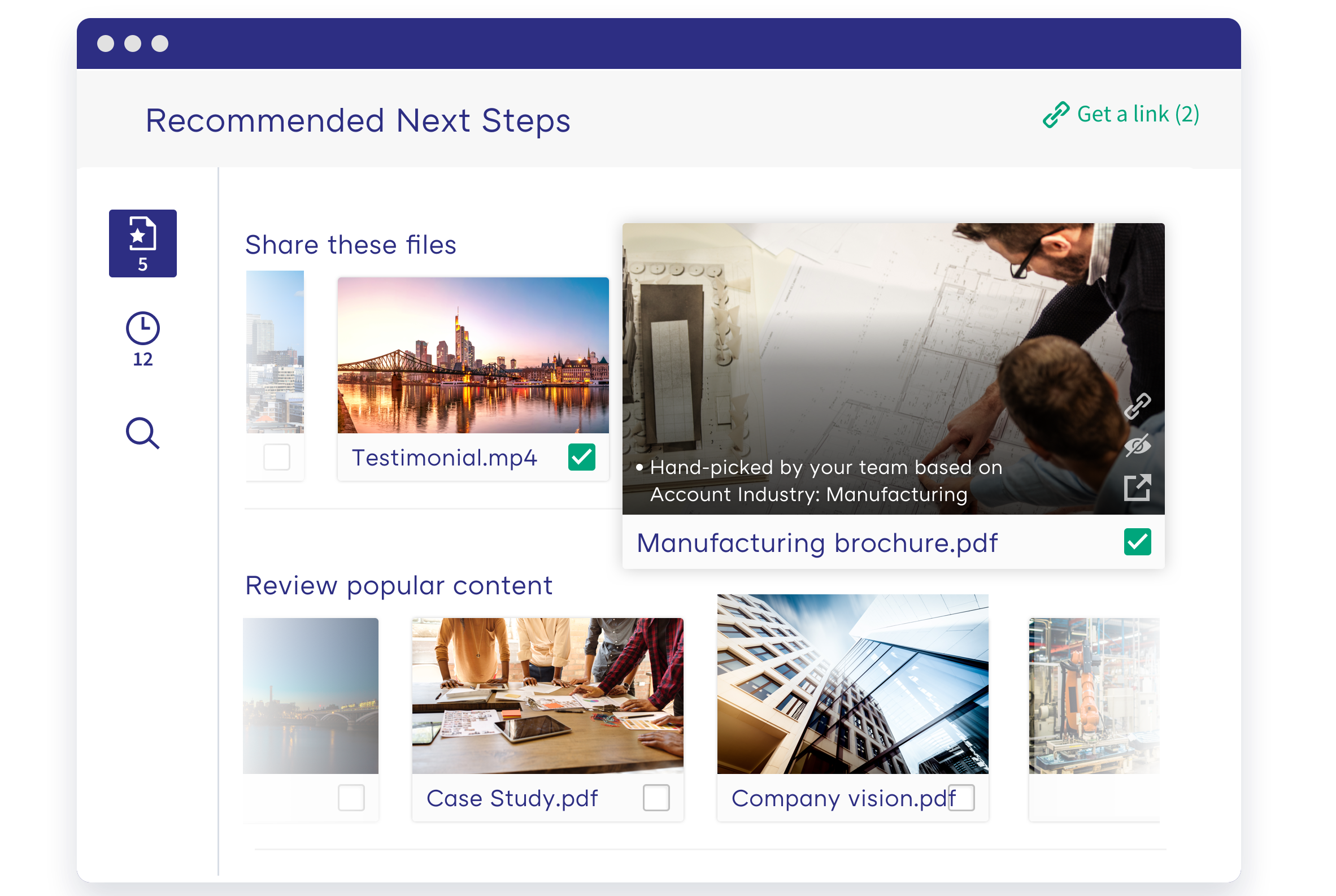 Measure sales content effectiveness
As a sales leader, you can explore new ways to measure sales execution effectiveness with engagement data directly fed into your CRM. Showpad provides insights on how customers interact with both sales content and sellers so that you can leverage content for the biggest impact on sales cycles.