In-Platform Content Editor
Personalize content with ease. Allow sellers to tailor marketing-approved Google or Microsoft Office files right from Showpad Content, while maintaining visibility on how the modified versions perform.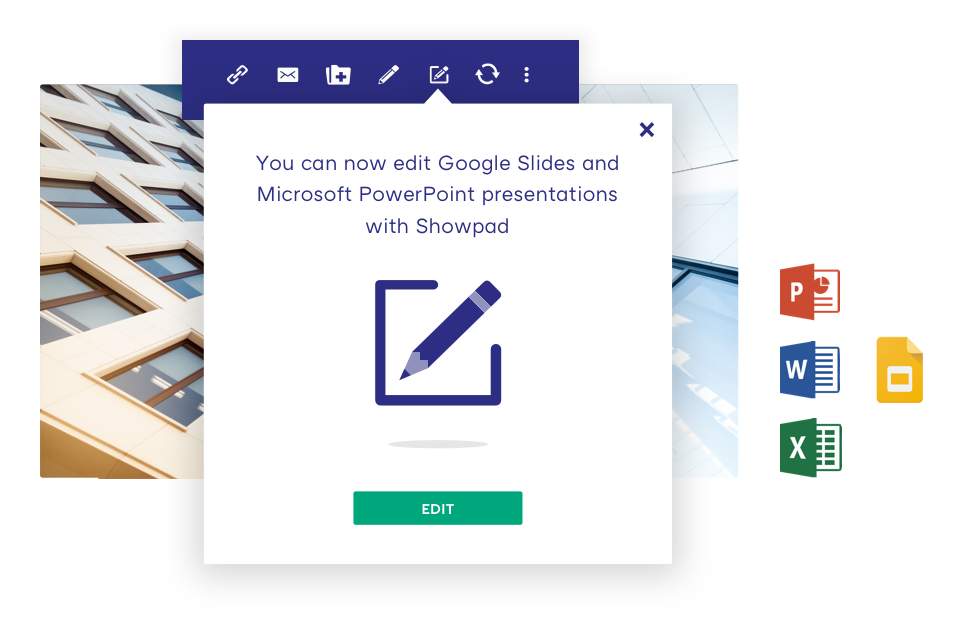 Personalize your conversations
The majority of B2B buyers choose a vendor based on the buying experience. So it's key that  sales reps target their audiences with a personalized approach. With Showpad's In-platform Content Editor, sellers can take advantage of advanced discovery features without jumping back and forth between Google Suite or Microsoft Office. Salespeople can quickly open and customize marketing-approved Google Slides, PowerPoint presentations, Word documents, or Excel spreadsheets from Showpad Content, and save them directly back into the platform to present, share, and measure.
Keep track of all content edits
Marketing determines which content can be edited and can improve sales content based on personalization insights. With these insights, you can track how salespeople personalize content and how this content is shared with buyers. Get a comprehensive view into the effectiveness of all assets, and prioritize content creation efforts accordingly.