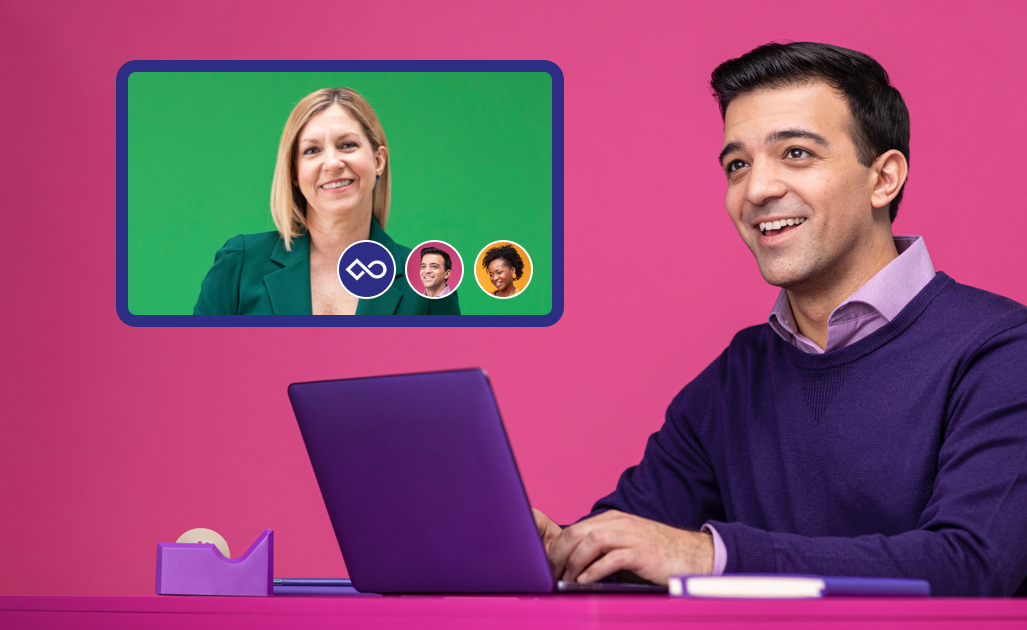 Conversation Intelligence
Use the insights from Showpad's conversational intelligence tool, MeetingIQ, to drive consistent, high-quality conversations across the entire selling team. Know which talk tracks win deals, understand how and which content supports the conversation best and identify learning moments for the entire team.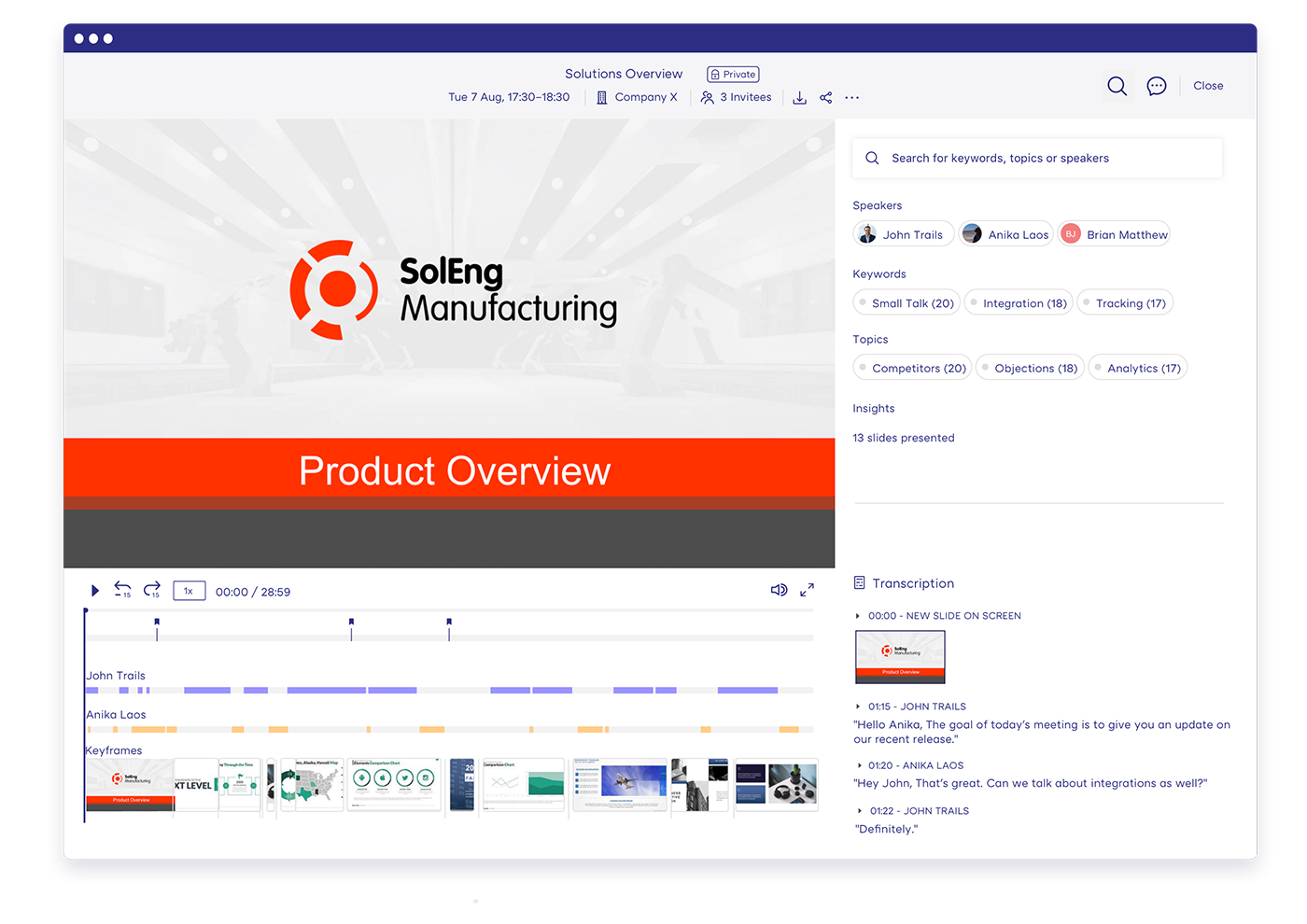 Research says individuals only learn 10% from classroom training. The other 90% comes from social learning (20%), coaching, and on-the-job practice (70%). So how can B2B sellers get the ongoing sales training they need when they're always behind a desk or working remotely? As a sales manager, how do you double down on the most effective training approaches when meeting in person isn't an option?

MeetingIQ is the answer. Showpad's conversational intelligence tool acts as the "game film" for sales calls, allowing both sellers and sales managers to become more efficient. On top of that, it provides marketing and enablement teams with the insights to drive better content, better support and better talk tracks for the entire company.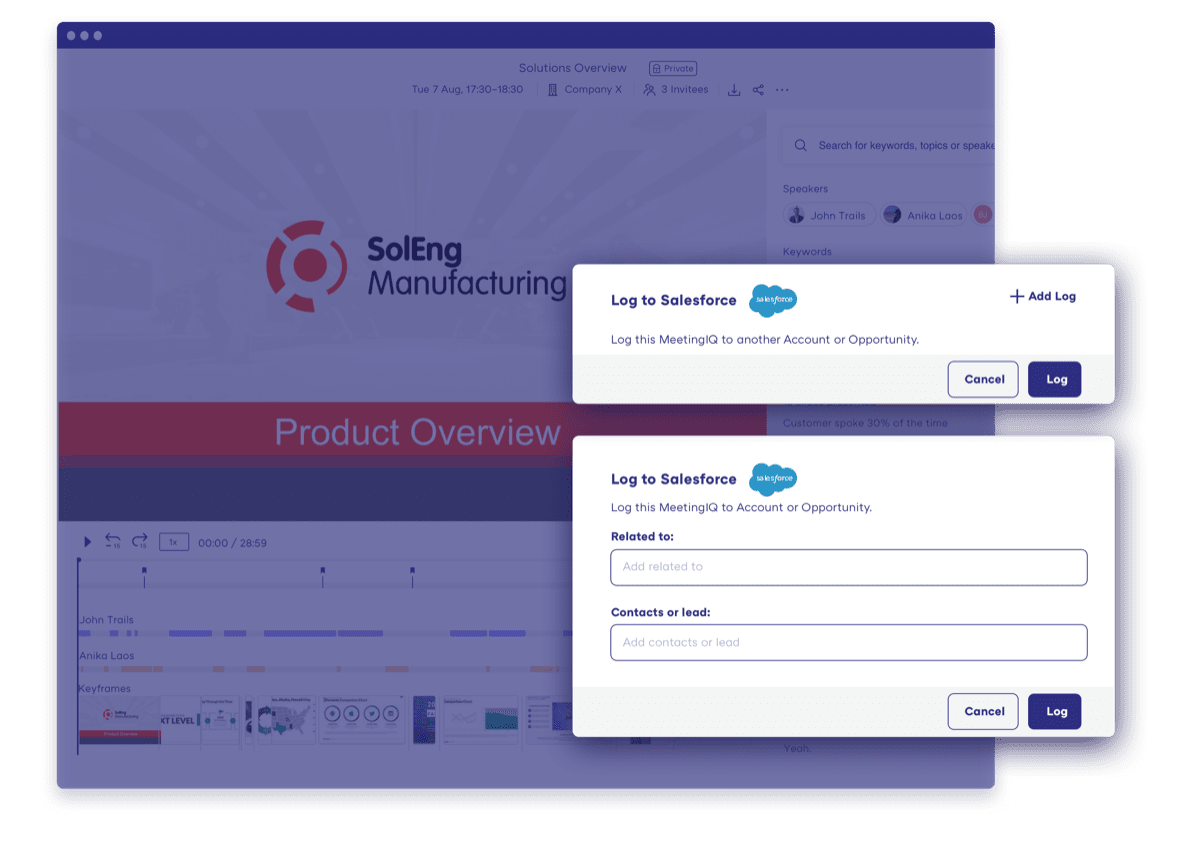 Increase active selling time
Automatically capture each meeting detail
Never let sellers lose time again transcribing and listening back to calls. Speed up your sales process, and pursue leads more efficiently than ever before. Meeting details can be logged to your CRM – allowing you to get a holistic view of all customer interactions in your platform of choice.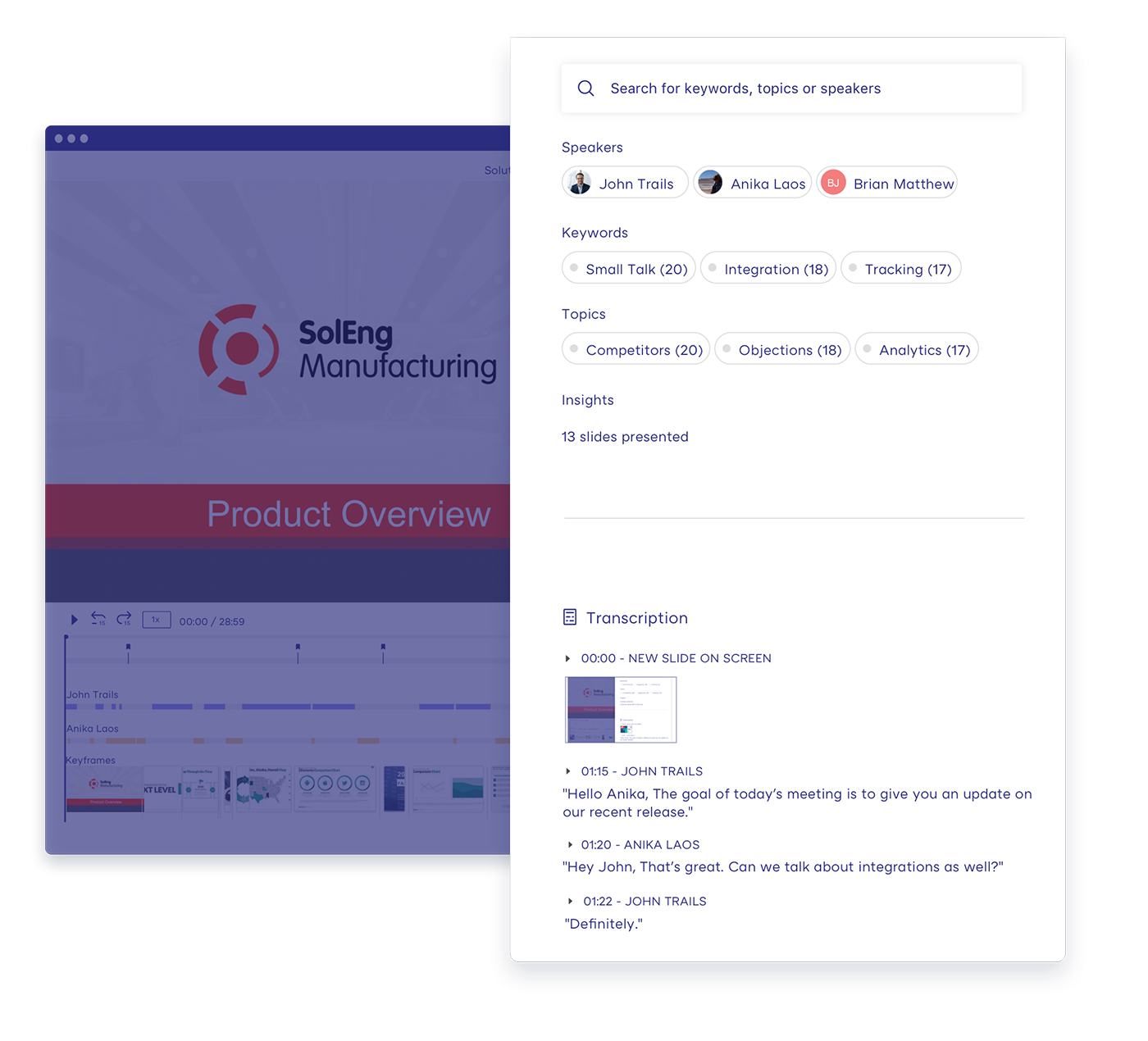 Optimize sales performance
Focus on engaging with customers
With conversational insights, sellers can easily understand what's top of mind for a prospect or customer. Meeting notes and key moments are captured automatically, providing a quick way for sellers to analyze what works, what doesn't, and tailor follow ups accordingly. They can learn from peers in the context of real-life scenarios, and replicate what resonates in the market.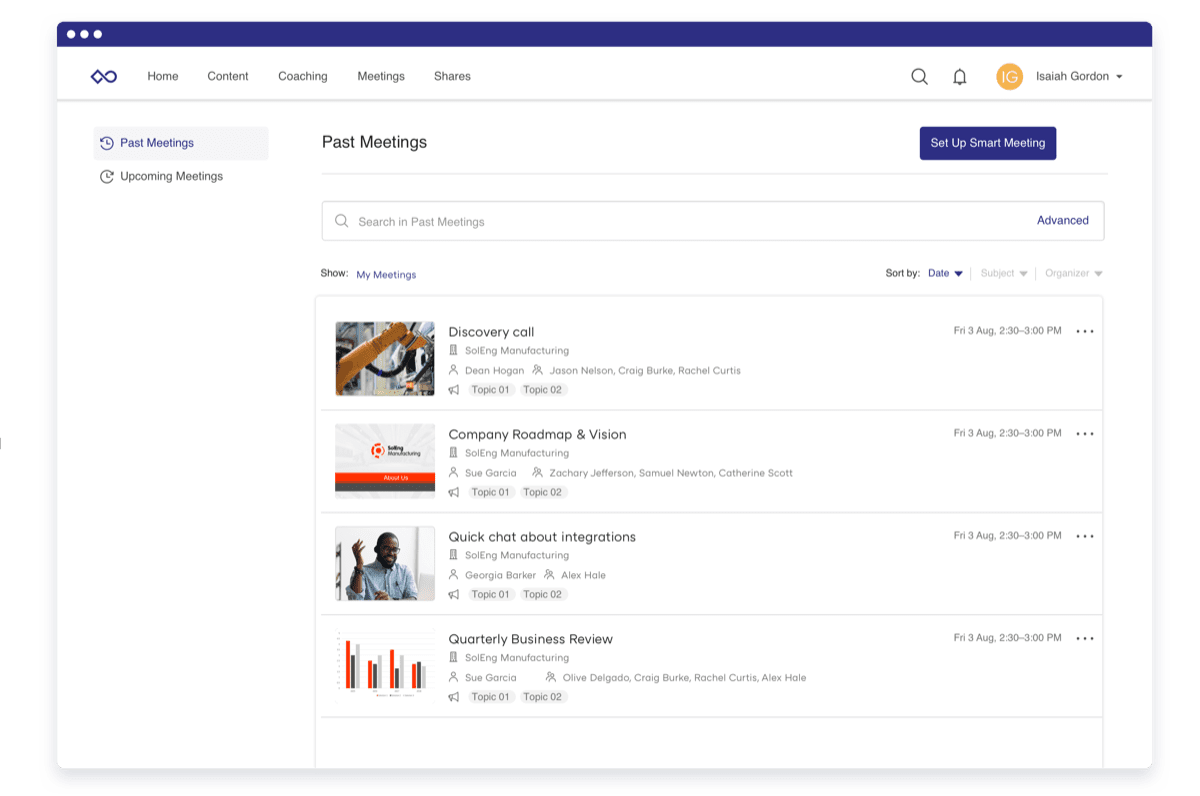 Provide targeted sales coaching
Turn mid-performers into top sellers
Near real-time coaching insights give sales managers a full view of what's actually happening in the field, allowing them to contextualize feedback when coaching their sales teams. Identify successful behaviors of top reps, and provide guidance to the ones who need it the most – whether sellers are remote or in the office. Review customer sentiment at scale to get a better understanding of sales forecasts along the way.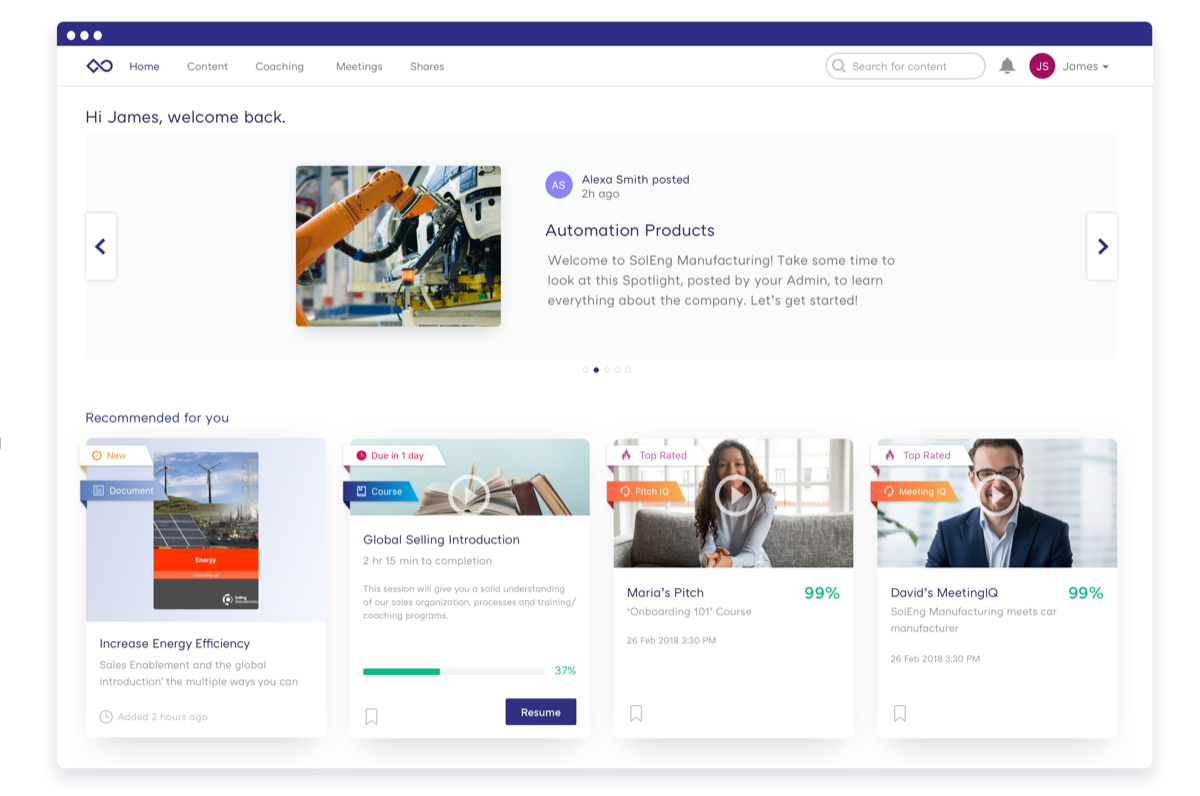 The power of the Showpad platform
Let sellers have all the knowledge and content at their fingertips
Enable sales teams by centralizing marketing and training content in a single platform. Ramp new hires faster – no matter where they work – and ensure every seller has the relevant content, knowledge and skills to exceed buyer expectations. Empower sellers to personalize every buyer interaction, and deliver more value with each sales conversation. Dig into the behavior data of your sales team, and use conversation intelligence to enable them with the knowledge they lack – from assets to specific training courses.