Sales Effectiveness
Turn every conversation into an opportunity.
Transform your revenue team through a modern selling approach that empowers everyone to deliver the right message and information to the right person at the right moment. Create an environment for continuous improvement and you'll experience larger deal sizes, faster deal velocity and increased messaging consistency.
Connect with stakeholders at every stage in an impactful way and accelerate buying decisions.
Identify cross- and upsell opportunities
Use guided selling experiences to easily visualize an entire product portfolio. Effortlessly create interactive sales plays, combining all information sellers need to effectively target a certain industry, persona or company.
Provide in-deal coaching
Provide deal-specific coaching to your team by reviewing meeting recordings. Help reps articulate unique value to every deal stakeholder. Recommend further skill or knowledge building based on their live performance.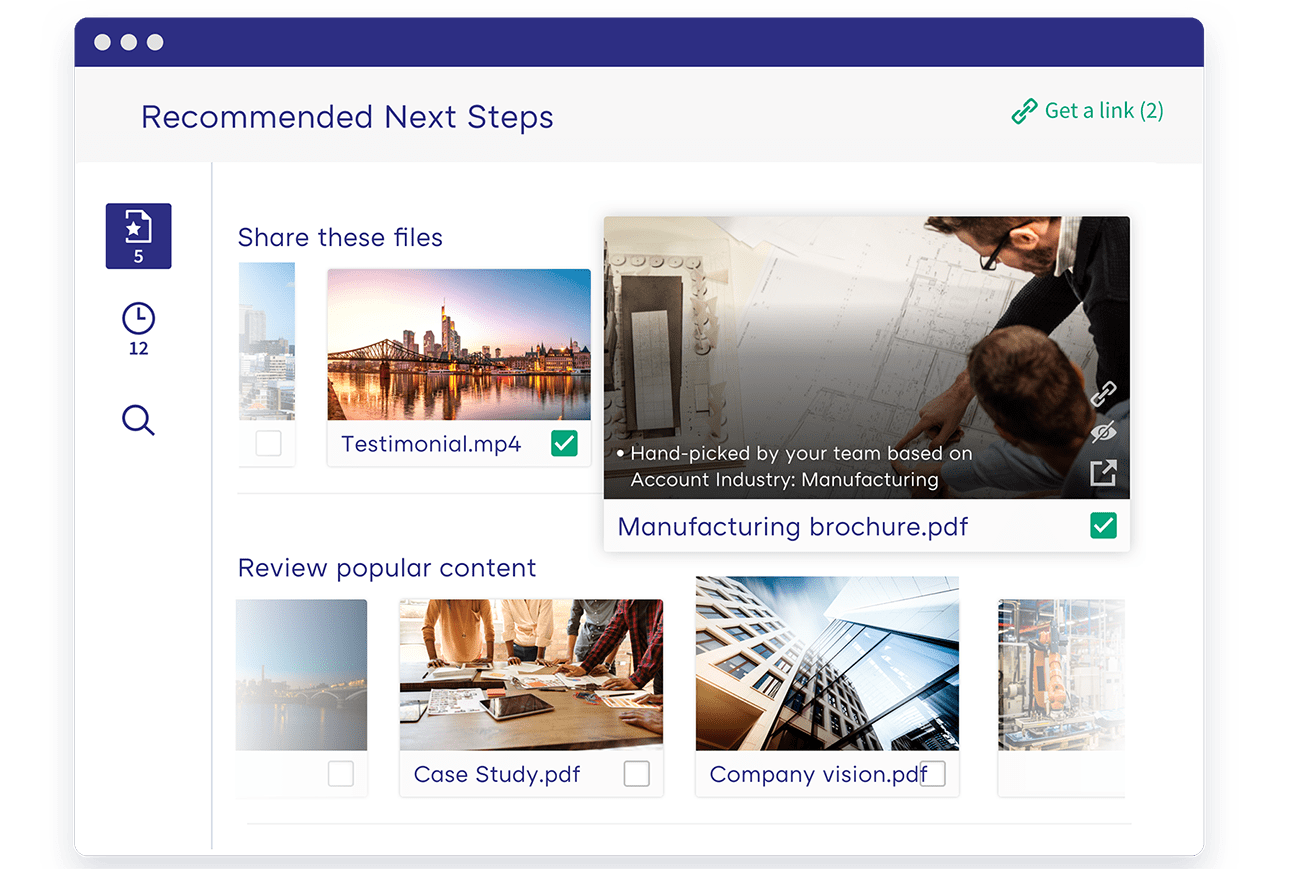 Act on recommended next steps
Leverage recommended content to boost stakeholder engagement. Stop guessing which content is most relevant at each stage of the journey. Instead receive AI-powered content recommendations based on successful actions by peers.
Bridge the gap between low and top performers
Showpad connects sales engagement data to revenue and performance. Finally understand what your top performers are doing differently. Evaluate the courses they take to prepare, their behavior in meetings and the content they share in their follow-ups and turn that into company-wide best practices.
Improve forecast predictability
Link your CRM system with Showpad to automatically log all sales and buyer activity. Evaluate stakeholder engagement, identify opportunities at risk and direct efforts at those most likely to close.
Want to learn more about Showpad?
Contact us for a personal assessment of your enablement journey.
Join others like you on the journey to modern selling