The open, end-to-end platform that makes B2B buying and selling easier
Transform your team to have high impact and differentiated customer conversations in today's environment.
Showpad is a comprehensive revenue enablement technology that provides every customer-facing team with the required skills, knowledge, content and tools to have differentiating, impactful conversations with buyers and customers.
Our Revenue Enablement software transforms your go-to-market teams to master modern selling by excelling at:
Opportunity Preparation
Everything your teams need to be successful before they sit down with a prospect.
Opportunity Execution
Ensure that every single conversation adds value, provides insights and engages the buyer.
Sales Content Management
Focus your marketing efforts on creating impactful content that influences revenue and captivates buyers. Stop wasting time on managing and distributing your content through inefficient channels. Make sure your content is easily found and used by sellers. Learn what content 'works,' and measure and prove the ROI of your marketing efforts.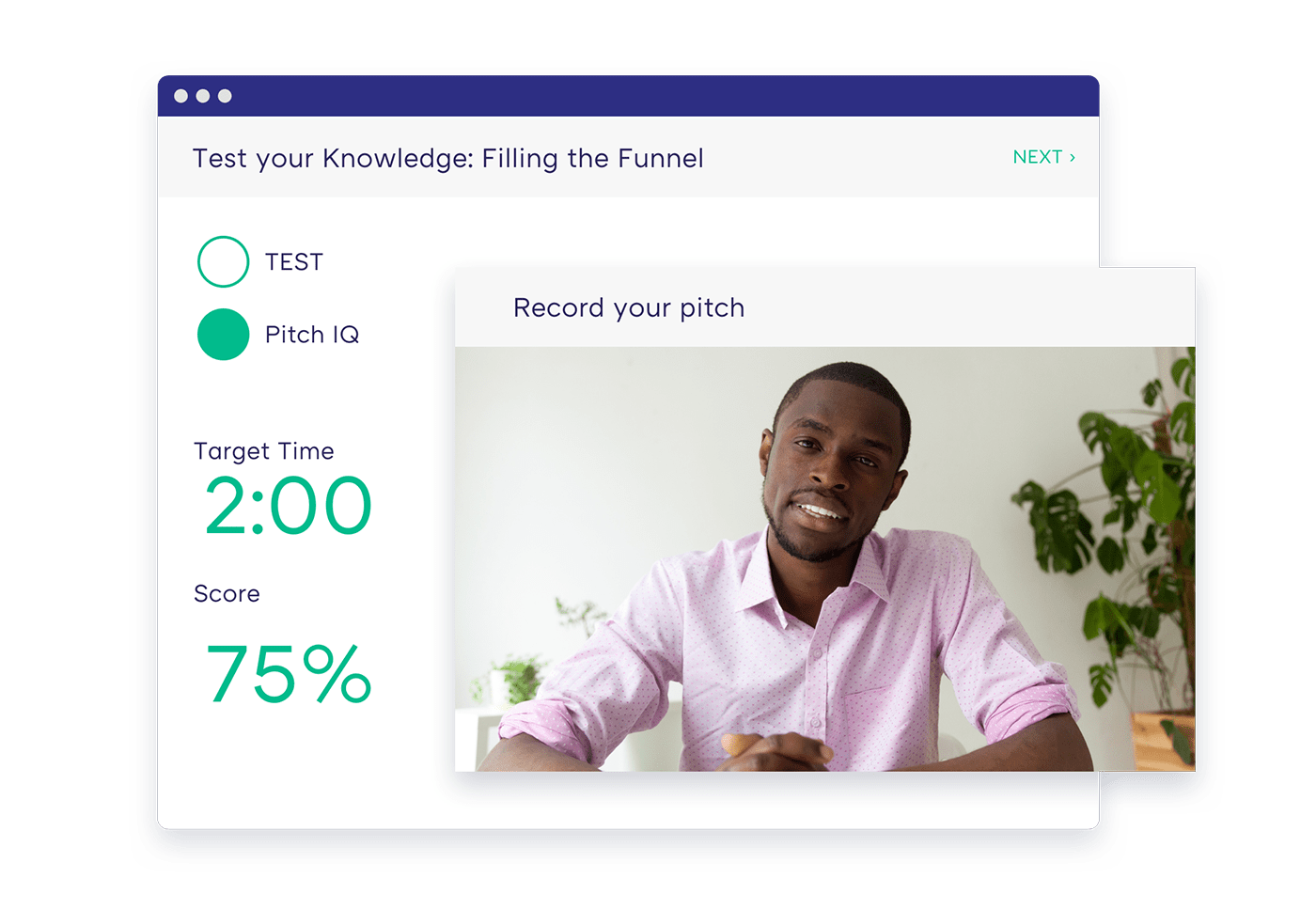 Sales Readiness
With Showpad, salespeople develop the skills they need and receive targeted, actionable training and coaching in the context of their everyday work – and for every sales opportunity. Managers can set up repeatable, scalable sales coaching programs – all in a single platform designed to maximize sales performance and empower sellers to exceed buyer expectations.
Sales Effectiveness
Today's buyers don't have time for unprepared sellers. Buyers expect consultative, personalized, sales conversations that drive value and provide insights. Make sure that your go-to-market teams have the tools to hold non-linear conversations and become trusted advisors to every stakeholder in the buying team.
Buyer Engagement
Stop guessing about what your buyer's interested in. Learn from detailed engagement insights to tailor your follow-up. Bring conversations to life with interactive experiences. And boost collaboration with buying teams throughout the sales cycle in a branded and secure deal room.
Want to learn more about Showpad?
Contact us for a personal assessment of your enablement journey.
Trusted by +1,000 customers worldwide