Showpad for Marketing
Your budget's sure to be under scrutiny if you can't demonstrate the impact of your marketing campaigns on the company's bottom line. And with a significant portion of the budget going to content marketing, that can be a challenge. Showpad connects content with ROI.
What Showpad does for you
Manage, distribute and maintain your collateral
With Showpad's sales enablement platform, your content becomes easily discoverable, presentable and shareable. Plus, any updates to marketing materials are instantly reflected in content – even if it's already been shared with a prospect. Never worry about version control for your sales documents again.
Provide context to your content
Create plays or playbooks in Showpad that give guidance alongside collateral. Ensure your reps position the value of your company and solutions in the right way at the right time, using the proper messaging alongside the most impactful content.
Measure seller and buyer engagement
Understand when, how and if customer-facing teams are using content to engage with buyers. With real data, you can identify gaps in your content funnel and why certain collateral remains unused. And after content is shared with buyers, you'll receive detailed insights on how and for how long your buyers interact with the content they've received. Uncover exactly what's resonating with the market and what's not.
Link content to revenue
Showpad collects and centralizes data from the top of the funnel to the bottom, tying everything to specific deal stages. For the first time, learn which content generates the most leads and which assets move the deal along. Showpad lets you create a revenue-driven content strategy that's not based on guesses.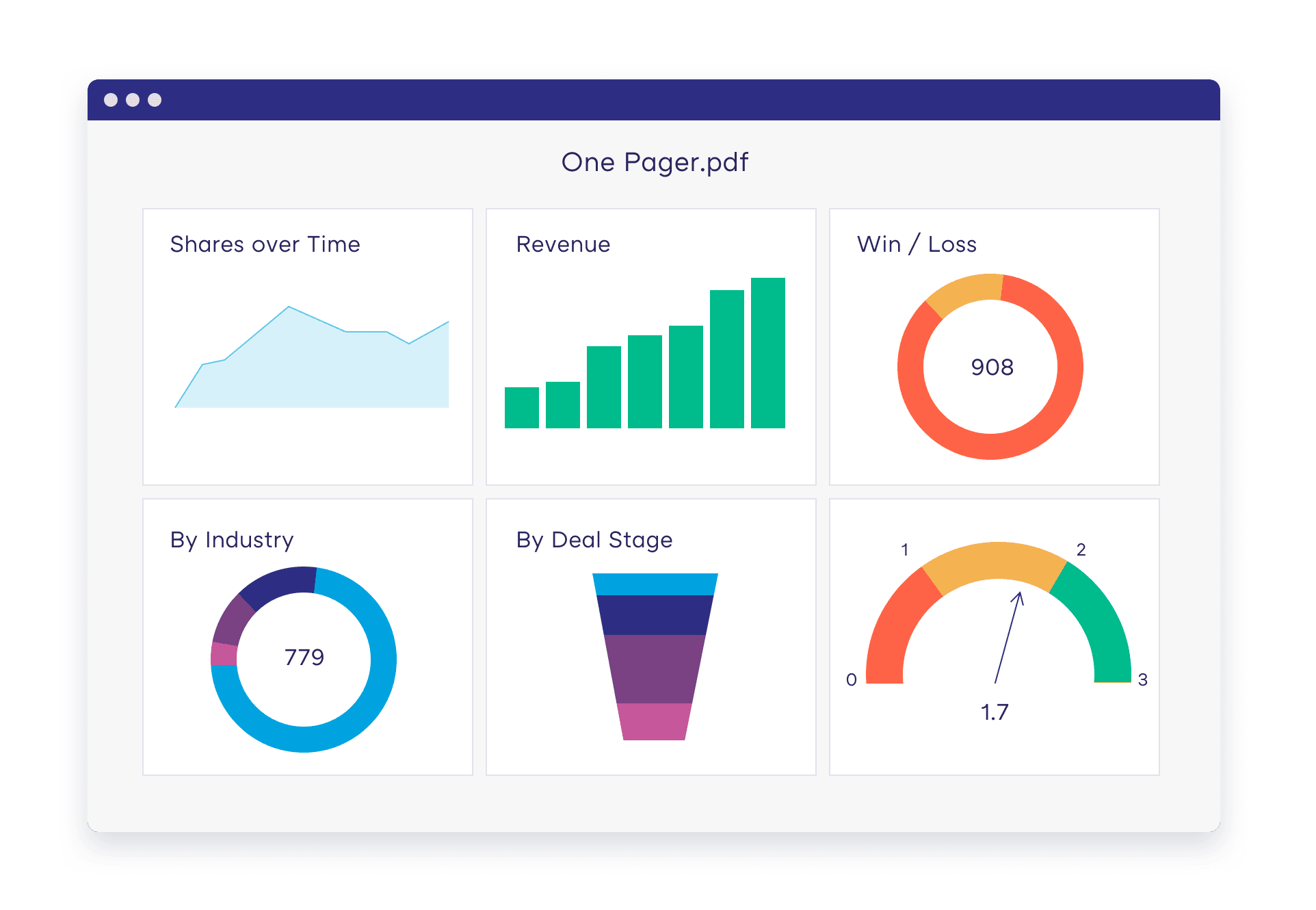 Showpad gives marketers
Actionable data
Data is the starting point for informed decision-making. With automated sales activity logging (calls, meetings, etc.), your team will have a 360-view of your customer's journey. By connecting Showpad to your CRM of choice, you can understand marketing's impact on revenue (through deal length, amount of cross- and upselling opportunities, etc.).
Increased effectiveness
With all content digitized and centralized and your sellers actually finding and using it, you can cut back drastically on unnecessary creation, production and printing costs. You'll finally have insights into how content is being used in each stage of the buyer journey and understand its impact on sales cycle length, cross- and up-sell opportunities, etc.
Higher productivity
Marketing professionals will spend less time managing content in various locations with content being automatically updated wherever it lives (even in shares). An independent study by Forrester shows a 25% marketing productivity increase when working with Showpad.*
* A Forrester Total Economic Impact™ Study Commissioned By Showpad, March 2020
Hear from our customers: MasterControl
"Being able to report back to our content team with performance metrics has been another really successful feature for us. We can tell them what's actually working between the sales team and prospects. Now we're able to be more strategic in our content strategy and develop content based on what's actually being consumed."
Showpad fits into your entire marketing stack
Your Guide to Sales Enablement
How to Build a Sales Enablement Strategy: First Steps
Sales enablement is the path to sales effectiveness. By focusing on content usage later in the sales cycle, sales and marketing teams can continually improve the content, messaging and methods businesses need to convert and close deals.